I kicked off my third (but not final) year at Bangor University by flying to a little island called Unguja, also known as Zanzibar – the main island of the Tanzanian archipelago in east Africa. The island is home to the incredible endemic Zanzibar red colobus monkey (Piliocolobus kirkii). With a bit of help from my supervisor Alexander Georgiev, I was researching 'The feeding ecology and ranging behaviour of the Zanzibar red colobus'.
Jozani Chwaka Bay National Park is home to roughly half the population of Zanzibar red colobus and it was there where I followed my two focal groups 4-5 days a week, alternating days depending on the quality of my data.
I learned new methods for collecting feeding behaviour data, ranging data and activity budgets. Three methods were used: focal follows, which I used to measure the time spent per tree per individual, group scans that were completed at 15-minute intervals and, lastly, tree focal feeding patches. I would count how many individuals were feeding or not feeding at 2-minute intervals.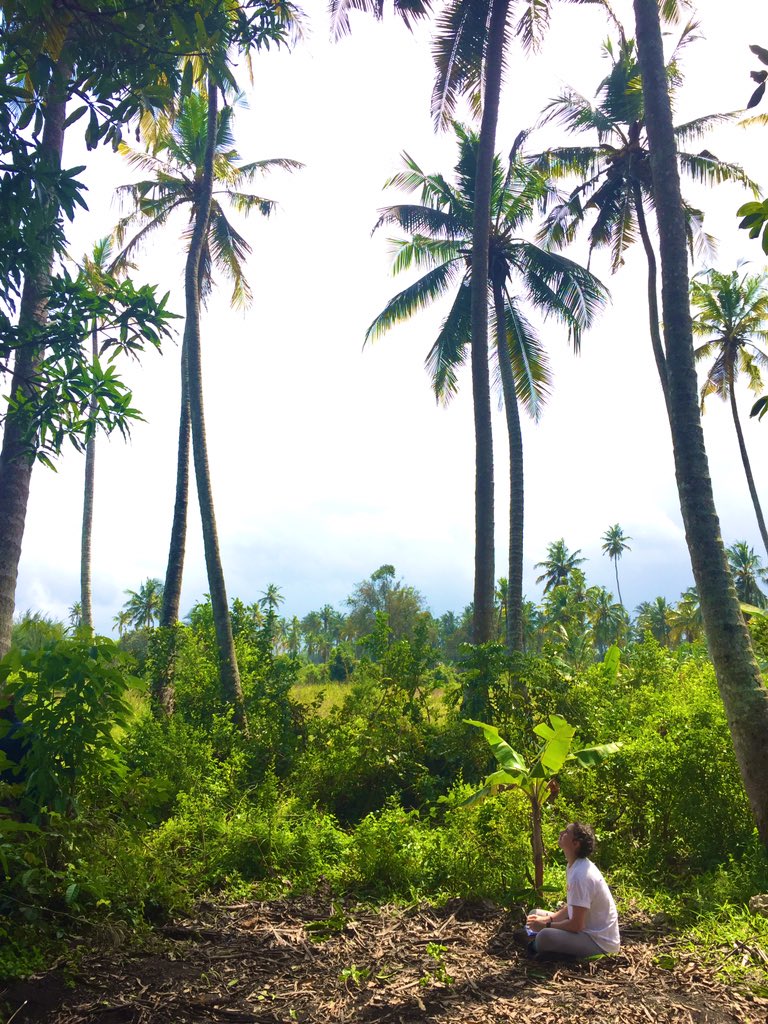 The diet of the Zanzibar red colobus has changed significantly over the years. Siex's (1999) paper showed Indian almond trees were most frequently fed on. After collecting my feeding data I noticed how different the food species where that they were feeding on compared to the species in Siex's paper. This rather dramatic change intrigued me and got me asking myself questions – why aren't they feeding on the Indian almond trees so frequently? Where have all the Indian almond trees gone? And how are the monkeys adapting so positively to the change in diet composition?
Crop-raiding was also quite common. The shamba, agricultural areas within the National Park grow fruit and vegetables like watermelon and sweet potato – both of which the monkeys are a fan of (from what I have seen).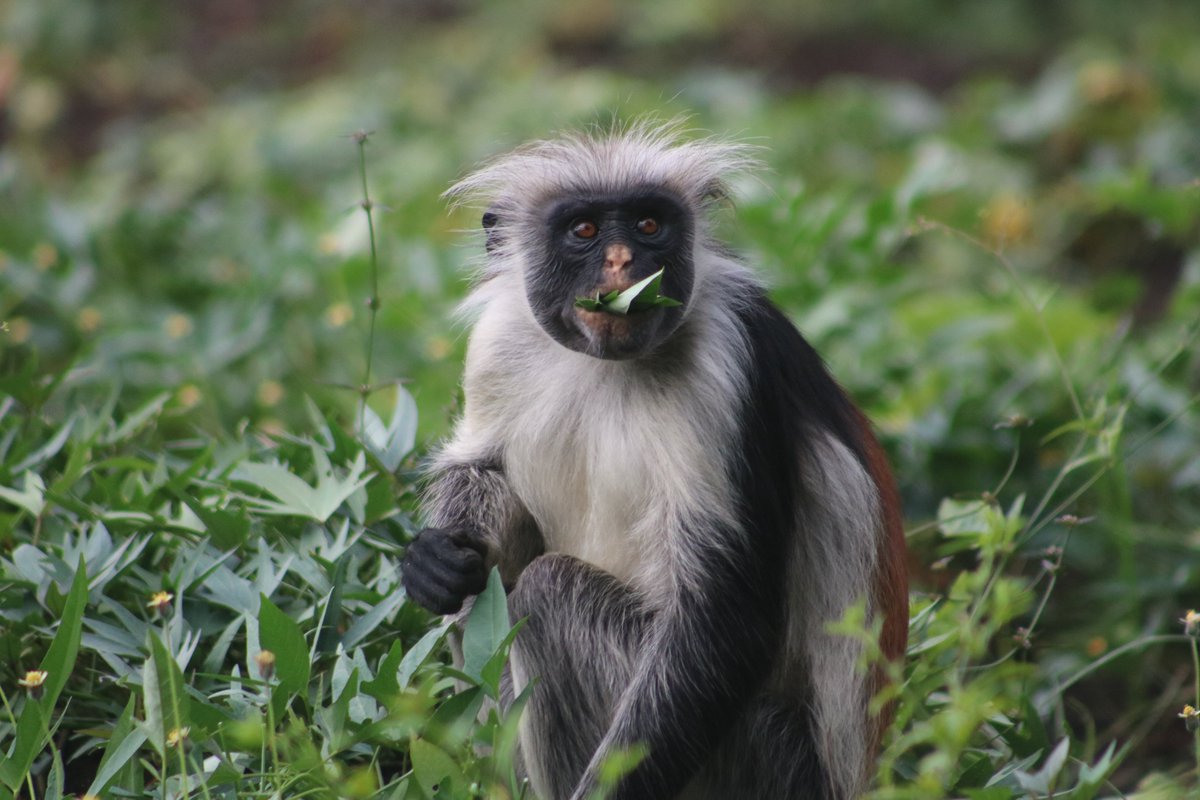 Charcoal feeding is frequently observed in this species. It is thought to absorb the toxins in the plants they eat. They are a folivorous species, so they only eat leaves and occasionally munch on unripe fruit like the guava (Psidium guajava).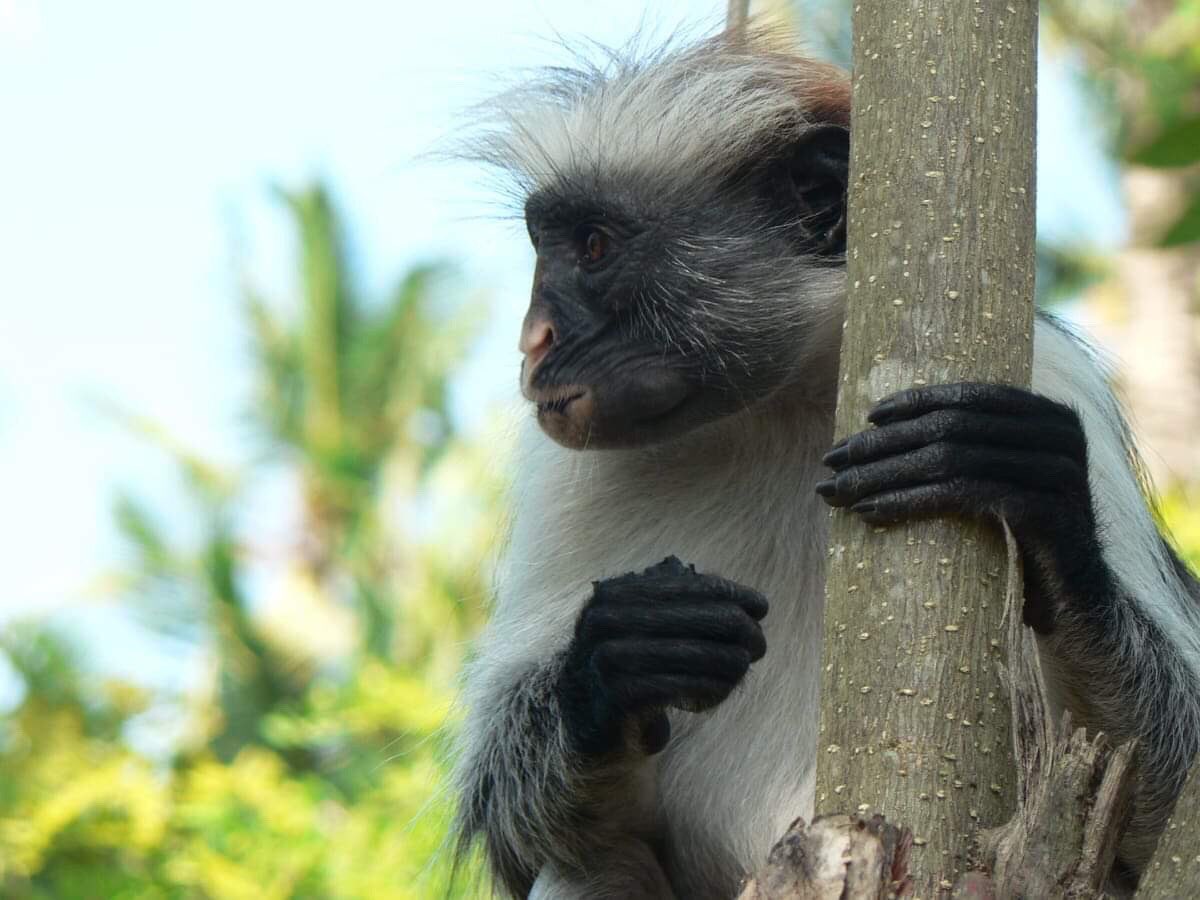 I worked alongside Masters student, Harry, and PhD student, Zoe, as part of the 'Zanzibar Red Colobus Project'. Having experienced students' help and opinions enabled me to improve my collection methods by making small changes here and there. To help collect reliable and successful data I hired a research assistant called Haji, who identified plants, completed behavioural datasheets when necessary and took GPS waypoints.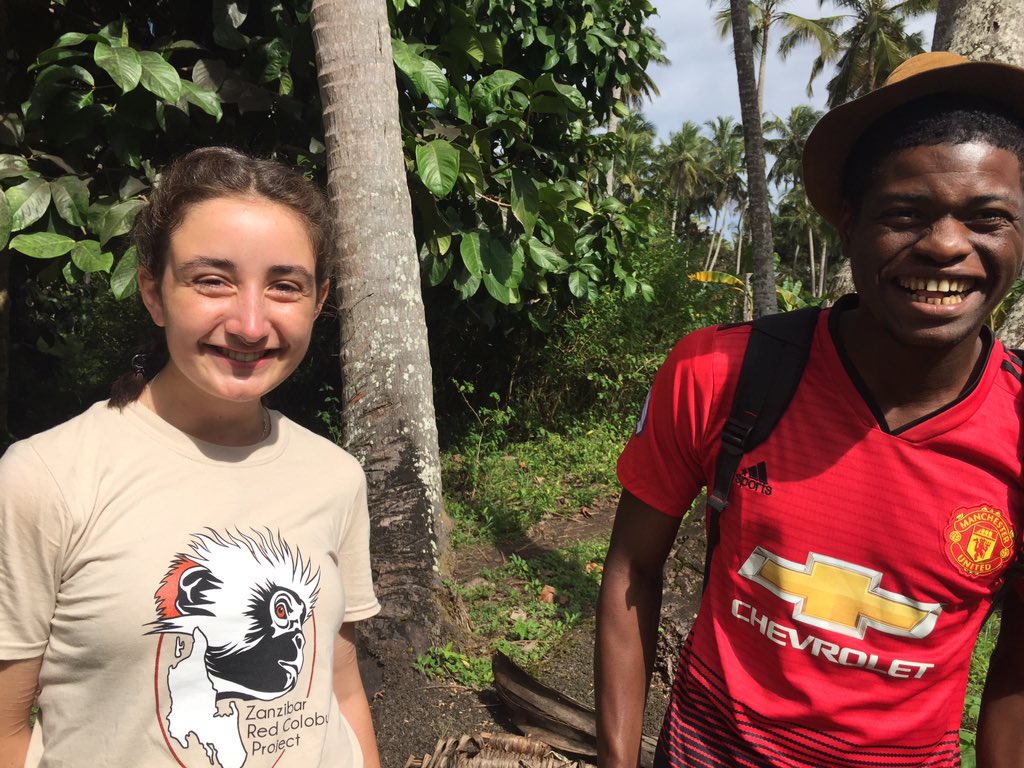 I experienced true independent field research during my data collection, which has now inspired me to continue my studies at Bangor University and complete a Masters degree. I hope to return to Zanzibar and the Zanzibar Red Colobus Project in Summer 2020 for 3-4 months to collect a bigger dataset on a new research topic and help the National Park gain more knowledge of their endemic species.